Kilninian is the heart of our Monastery. The Church we see today was built in 1755 and its foundations date back to the first monastic dwelling that functioned here from late 500s. Behind Kilninian is the Holy Spring of St Ninian, the very reason for the existence of the first-millennium Celtic Monastery.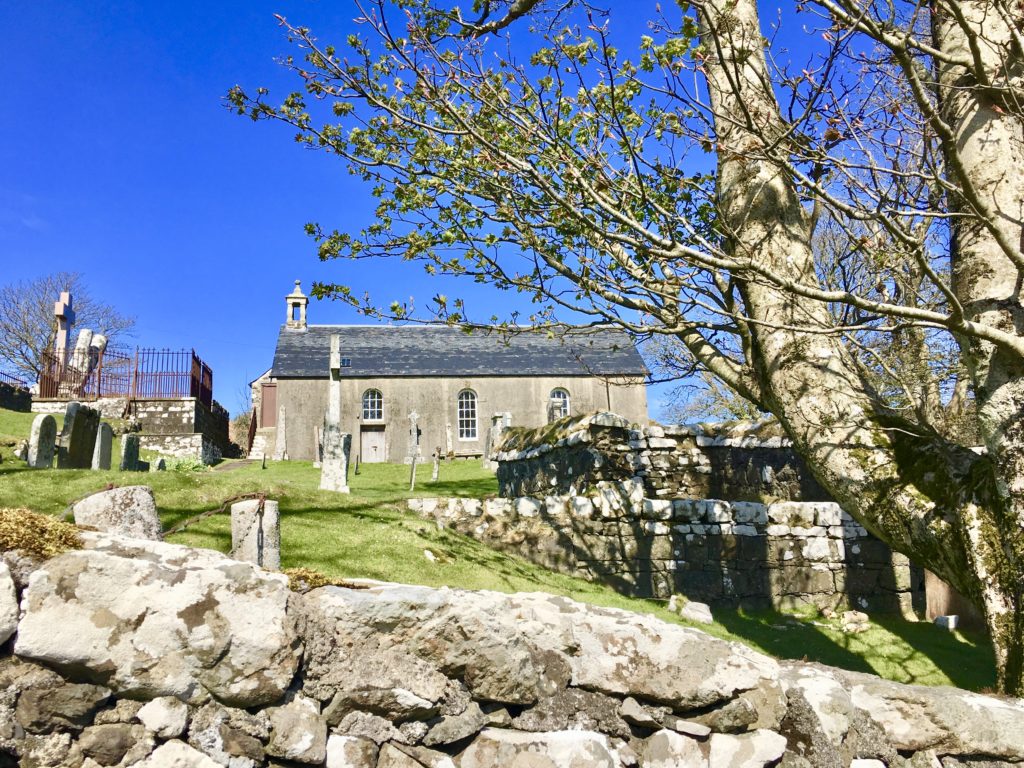 We cannot provide any accommodation at Kilninian, but we do encourage you to join our brothers for their daily services. There are very few B&Bs and self-catering cottages on the North West side of the island, but they can be used as a base if you prefer to be close to Kilninian.
We strongly advise you to be in touch with us regarding your visit. Outside service times, the Church is closed for insurance reasons.
Getting to Kilninian
Travelling to Kilninian is only possible by car. There is no public transport alternative for this side of the island. Once you land in Craignure, turn right and follow the road towards Salen / Tobermory. In Salen, turn left at the sign for Ulva Ferry and continue to follow the signs for Ulva ferry. Once you pass the Ulva School, continue driving and the church is about fifteen minutes away.